1 tag
2 tags
2 tags
Penny Hardaway Among Inductees to the Tennessee... →
2 tags
3 tags
Penny Hardaway in Lineup for Upcoming "Obama...
President Barack Obama's love affair with basketball has been well-reported. Like many of us, the man simply loves his hoops. But when you are the leader of the free world, and rabid fan of the sport, you clearly have the ability to pull together a roster of talent for a pickup game like no other. Such is the case with the upcoming Obama Classic, a fundraiser for the Obama campaign, to be...
2 tags
#1CentDay: Top 25 Pics. VOTE NOW →
With well over a thousand entries yesterday and everyone from Half Cent and Zoom Rookie designer Marc Dolce (above) to Bobcats rookie Michael Kidd-Gilchrist joining in on the fun, it was great to see the sneaker community rally together and show Penny Hardaway some birthday love during our first annual #1CentDay celebration. We've compiled the top 25 WDYWT photos tagged yesterday with the...
1 tag
July 18 is Officially #ICentDay →
Every February 17th, we all plan ahead and wear our favorite Air Jordans to honor Michael and his iconic signature series. With today being Penny Hardaway's birthday, we're hoping July 17th can carry on that same meaning going forward. We all love wearing Foams, Rookies and each and every Air Penny model, but let's see who can break out the best Air Penny today in our first...
2 tags
4 tags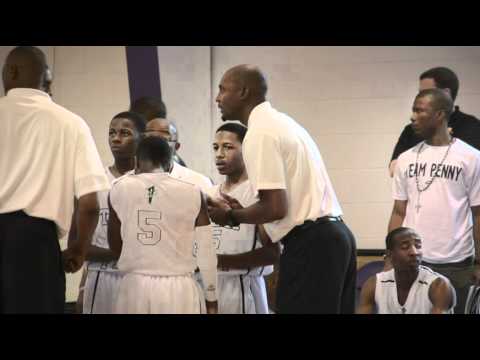 2 tags
2 tags
Penny Hardaway Puts Memphis First →
Penny demonstrates the power of having life in its proper perspective. Read the insightful Commercial-Appeal article by clicking title link above.
2 tags
Black Enterprise: Profile on Penny Hardaway's... →
Don't let his low-key nature fool you. Even after NBA retirement, Penny Hardaway is still good money. Click link above to read this Black Enterprise profile by writer Mia Hall where Penny talks about his transition game from the basketball court to flourishing entrepreneur and philanthropist.
3 tags
Penny Hardaway Partners with Methodist Healthcare... →
Methodist University Hospital is partnering with former NBA player and University of Memphis    Tiger basketball legend Anfernee "Penny" Hardaway to provide use of the Methodist University Hospital gym at Eastmoreland and Claybrook for his Penny's FastBreak Courts youth training program.
3 tags
Lil' Penny Making a Comeback in 2012? →
Penny Hardaway and Chris Rock go together like Jay-Z and Kanye. Both exude greatness in their own rite, but are a force when they're together. After 20 years, magic was made on Thursday night's episode of the Bottom Line Sports Show, when the two reunited to talk about the impact of the Lil Penny commercials and Penny got Chris to do the unthinkable: agree to discuss bringing Lil...
4 tags
Penny Speaks On Chris Rock & Significance of Lil... →
Check out this great New York Times article about Penny Hardaway and Chris Rock reuniting on Bottom Line Sports Show after 20 years.
3 tags
Chris Rock + Penny Hardaway to Reunite on the... →
The Bottom Line Sports Show announced today that Chris Rock will appear as a special guest with Penny Hardaway on Thursday, April 12 at 9:00 p.m. Rock was the voice for the "Lil Penny" puppet who was the alter ego to basketball star Penny Hardaway in a series of Nike shoe commercials from 1994–1998. Listeners can expect a lively dialogue between Rock, Hardaway and the Bottom Line...
1 tag
2 tags
3 tags
Heart of a Lion: The Story of Penny Hardaway,... →
This is the story of how four-time NBA All-Star Penny Hardaway, the prodigal son of Memphis' Binghampton 'hood, came back home to instill hope in lives of Lester Middle School students.
4 tags
5 tags
Enter the IAm1Cent-Bottom Line Sports Show March... →
It's official! March Madness is underway and we want to know how strong you think you can go in the paint during the NCAA tournament. You think you know hoops? You think you've got what it takes to make your bracket the last one standing? Prove it! IAm1Cent-Bottom Line Sports Show March Madness Challenge. Join in the tournament fun. The winner will receive the ultimate grand prize:...
3 tags
Penny Hardaway on NBA Game Time
Make sure you tune into NBA TV tonight from 7-11pm ET for live game coverage. Penny Hardaway will be one of the featured on-air hosts breaking down all of Tuesday's NBA action.
4 tags
Watch
Penny Hardaway talks to MTV about Foamposite success, the Galaxy phenomenon, and future releases.
4 tags
J. Cole LIVE on Bottom Line Sports Show Tonight →
Make sure to check out Bottom Line Sports Show tonight. Join Penny Hardaway, Gerald Brown, Mateen Cleaves, and Howie C. as we chat LIVE with Roc Nation artist J. Cole! The fun begins at 9pm ET. Call & ask your question at (347) 324-5839.
4 tags
NBA on TNT Crew Discusses Talented Career of Penny... →
The NBA on TNT cast takes a moment to discuss the talented career of Penny Hardaway.
4 tags
Penny Q&A with Grantland, ESPN's Sports and Pop... →
Grantland writer Rembert Browne takes a ride with Penny Hardaway at NBA All-Star Weekend and delivers this insightful Q&A interview. Photo: Joe Murphy/NBAE/Getty Images
2 tags
3 tags
3 tags
Watch
Watch Penny Hardaway's acceptance speech as he received the 2012 Young Legends Award at the 13th Annual Legends Brunch on Sunday.
4 tags
3 tags
Penny's Shooting Stars Take the All-Star Spotlight →
You thought the Galaxy Foamposite release was crazy? The Shooting Stars had the internet going nuts. Penny Hardaway was a Top 10 trending topic during Friday night's All-Star festivities as the world collectively asked: "How can we get those?!?!?!"
4 tags
4 tags
MTV & Penny Hardaway Talk New Mixtape + Galaxy... →
Check out the Rapfix/MTV story on Penny Hardaway from All-Star Weekend. Visit Datpiff.com to download the free mixtape.
4 tags
The Story of 1/1 "Shooting Stars" Foamposites →
Read about the creation of the shoe that made Penny Hardaway a trending topic on Twitter during Friday evening All-Star telecasts of the Sprite Celebrity Game. #IAm1Cent
3 tags
3 tags
Founding Fathers: Shaq, Penny, 3D Share Magic... →
3 tags
1 tag
Penny on The Breakfast Club (w/ DJ Envy,... →
3 tags
2 tags
#NBAAllStar: Meet & Greet with Penny Hardaway
It's Thursday and IAm1Cent is in go mode today with an action-packed travel itinerary. Penny touches down back in Orlando to kick off 2012 NBA All-Star action! First stop: Penny Hardaway will be hosting a meet & greet at the Amway Center Thursday night. Penny will be at the Magic team shop from 8-9 p.m. The meet & greet will be open to the public. Make sure you stay connected...
4 tags
IAm1Cent Set to Touch Down in Orlando
NBA All-Star weekend is always the NBA's biggest party each year, but this year holds an increased sentimental value for many local fans with the highly-anticipated arrival of Penny Hardaway in Orlando on Thursday. Penny took a few minutes out to discuss this weekend and what it means for all involved: It means everything to me being able to take part in NBA All-Star weekend in Orlando....
1 tag
Penny Pays It Forward in Memphis →
Memphis Tiger legend and former NBA star Penny Hardaway, DJ radio personality Stan Bell, award-winning Fox 13 news anchor Mearl Purvis and Memphis City Councilman Harold Collins are among the city's public figures who are participating in "Coca-Cola Pay it Forward in Memphis."
1 tag
Watch
This is never before seen footage from Penny Hardaway's return to Orlando back in November to participate in Dwight Howard's charity basketball game. This unedited clip is an outtake from the upcoming Walk in My Shoes: Penny Hardaway documentary.
1 tag
2 tags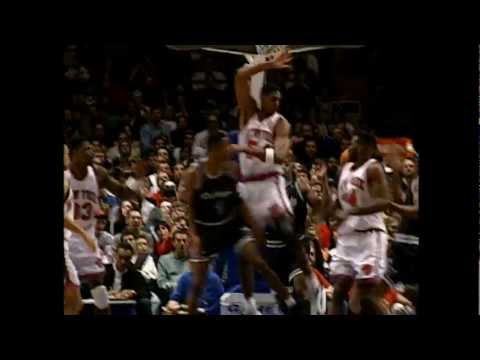 2 tags
Nike Air Foamposite One "Galaxy"
A different kind of history is being made this weekend. To help tip off NBA All-Star Weekend, Nike will release the Air Foamposite One "Galaxy" shoe on February 24th. This unique pair of Nike Air Foamposite One features a galaxy print across the entire upper, and just in case that's not cool enough for you, then allow the glow in the dark outsole to set it off. And of course,...
2 tags
Penny Hardaway Goes One-on-One with SLAMonline →
Penny talks with Rodger Bohn of SLAMonline in Q&A at Penny Hardaway Hoopfest.